Staff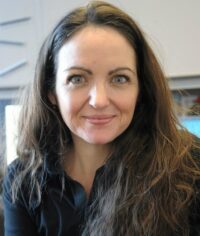 Lacey Torge is Editor-in-Chief for Library Juice Press and Analyst for Strategy for Library Juice Press, Litwin Books, and Library Juice Academy. Prior to joining Library Juice, she worked as a librarian in Digital Initiatives and Outreach in public, community college, and university libraries. She comes to librarianship with a critical perspective, motivated by intersectional and Marxist politics. Before working in libraries, Lacey received her M.Phil. And M.A. in Performance Studies from NYU, where she also taught for six years. Working as an interdisciplinary humanities scholar, Lacey specialized in history of popular entertainments, theories of spectatorship, and early American avant-garde performance. Lacey was proudly the GSO-UAW representative at for Tisch School of the Arts, NYU, when they negotiated the first graduate assistant contract at a private university.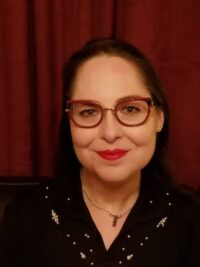 Andrea Mulanix is the Operations Manager for Library Juice Academy. After attending Beloit College, she earned a MAIS in China Studies and a MA in Museology from the University of Washington. She believes that libraries – like museums – act as a force of positive social change, cross-cultural education, and community building. When not working (most often with a cat on her lap), she volunteers for social justice and political causes, and never turns down a chance for travel.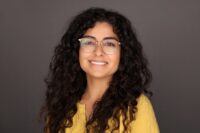 Ariana Varela (she/her) is the Marketing Coordinator for Library Juice Academy. She is interested in critical information literacy, primary resource pedagogy, and creating student-centered outreach efforts. Outside of libraries she enjoys hanging out with her cats, going on hikes, and trying out new restaurants.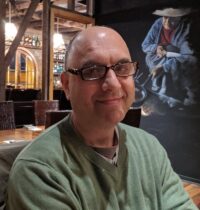 Rory Litwin is the founder and director of Library Juice Academy, Library Juice Press, and Litwin Books, and a longtime agitator and contributor in the LIS field. He founded the Library Juice newsletter while in his MLIS program at San Jose State, in 1998. After brief stints in a variety of libraries in the SF Bay Area and Sacramento, he moved to Minnesota for a reference and instruction position at the University of Minnesota Duluth, where he stayed for seven years. It was in Duluth that he founded Library Juice Press and Litwin Books, as a side project. In 2011 he moved to Los Angeles, to enter the doctoral program in information studies at UCLA. After a year, he left the program to work on Library Juice Academy full time, and moved back to Sacramento, where he now lives with his two cats. In his spare time he enjoys traveling and reading about environmental issues (not necessarily in that order).
This is the core group, but much of the work is done by a group of freelancers who we hire on a contractual basis. We have a longstanding partnership with Parlew Associates, who often do editing, layout, proofreading, and indexing for us, and Parlew Distribution, our bookselling partner. We often go to Jana Vukovic for cover art or book layout. Krisztina Kun of Kun Studios built and maintains our websites. We also regularly work with other designers, indexers, editors, and a printing company, and of course go outside for legal and accounting services.