Help needed – used pocket cards
This is a call for people to send me used pocket cards, you know, that your library may at one time have used to keep records of what books are checked out. I'm helping my designer design a cover for an upcoming book. If you send a card or cards to me, you'll be acknowledged in the book.
You can send them to:
Library Juice Press
PO Box 3320
Duluth, MN 55803
I would really appreciate the help.
The cards I'm talking about are the things that look like these: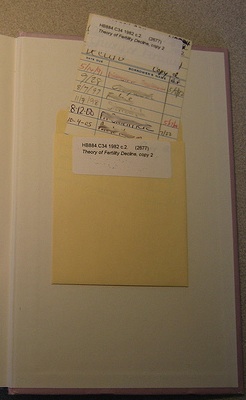 Many thanks – I appreciate your help.